4 ถุง/เซ็ต ถุงสกัด ถุงไมครอนตาข่ายล้วน สกัดน้ำมันจากพืช ขนาด 73/120/160/220 ไมครอน แถมฟรี แผ่นกรอง (25 ไมครอน) และถุงเก็บ - 4 Pieces/Set All Mesh 5 Gallon for plant esstential oil for faster extraction size of 73/120/160/220 Micron
5-Gallon Herbal Extracts Bubble ICE EXTRACTOR Kit enables you to extract valuable plant resins and separate herbal extract into different grades. Removing dust, leaf and other contamination and holds all the finest and smallest high quality herbal crystals/pore size, making sure no crystals escape.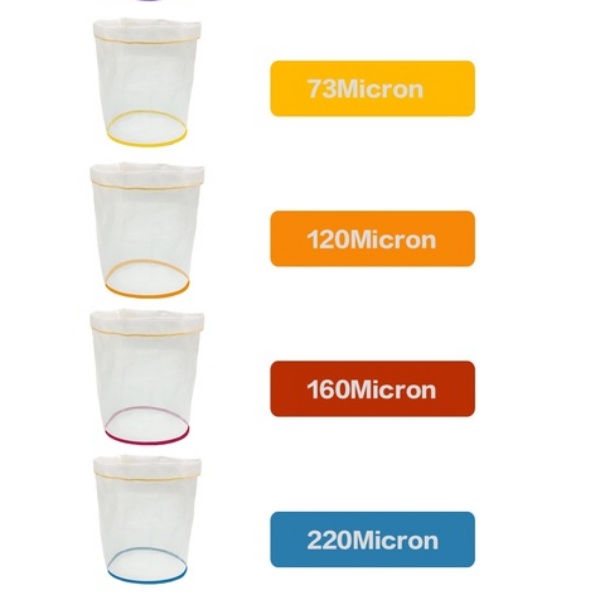 4 bags of Micron / Filter Bags of Plant Extraction Process, Free! Pressing Screen (25 Micron) and Portable Bag
Bags Filter Size; Yellow: 73 Micron, Orange: 120 Micron, Red: 160 Micron and Blue: 220 Micron
New Design! All Mesh Micron Bags for FASTER & EASIER extraction
Bag Size: Upper Diameter: 30cm, Bottom Diameter: 28cm, Height: 39cm
Caution: Do not use hot or warm water for cleaning as they will make cloth clogged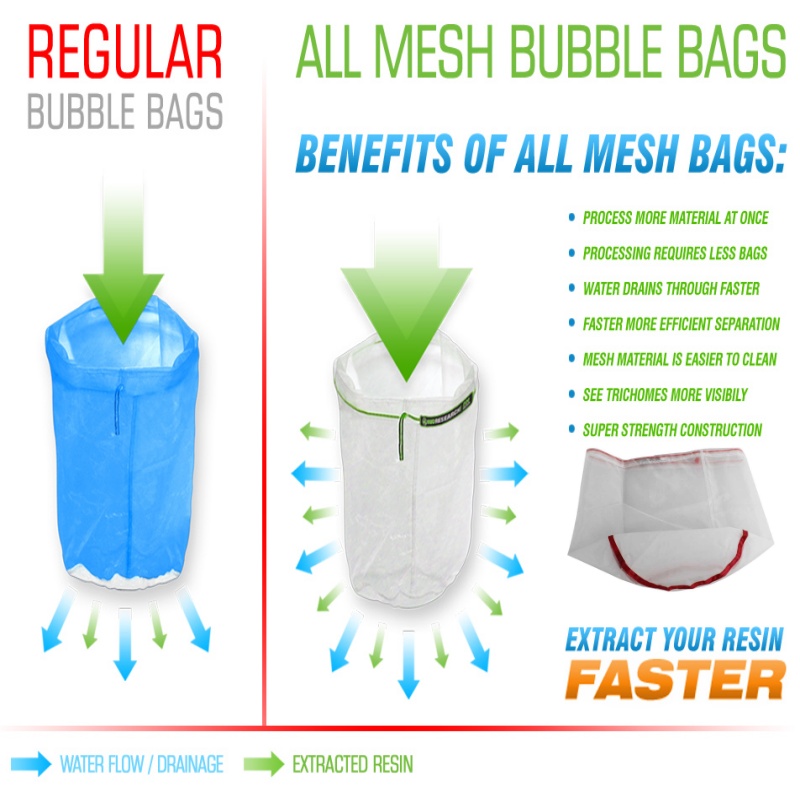 Instruction
First, Place bags into bucket starting with Yellow 73Micron then Orange, Red, all the way up to Blue = 220 Micron into the bucket.
And then, fill the bucket with enough cold water to cover the bottom of the Bubble Bags (about halfway full).
Put in Your Frozen and Dried Plant Trimmings. Add enough ice to almost fill your bucket to the top.
Begin Stirring the Ice and Plant Trimmings for About 15 to 20 Minutes, and Let it sit for 30 Minutes.
Pull the Bags Out One at a Time from the Water Bucket. Extracted Herbal will be Available for you to collect.
Remove the excess moisture using the pressing screen and a tea towel, and use your new herbal extract!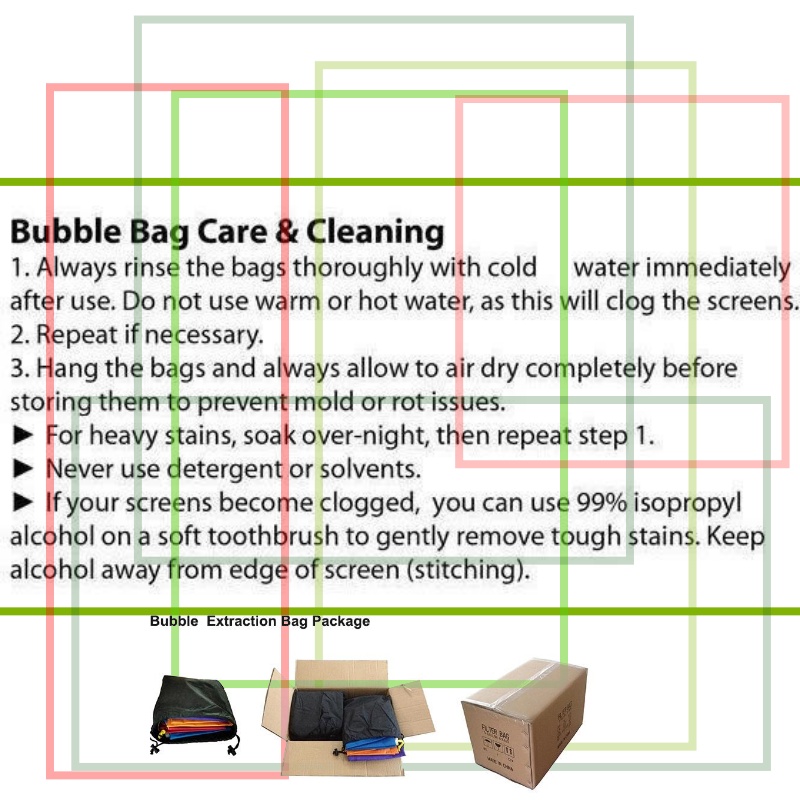 Package Includes
1 x One pressing screen (25 Micron)
1 x Carry bag Total: (4x) 5 Gallon Filtration Bags: Yellow = 73 Micron Orange = 120 Micron Red = 160 Micron Blue = 220 Micron